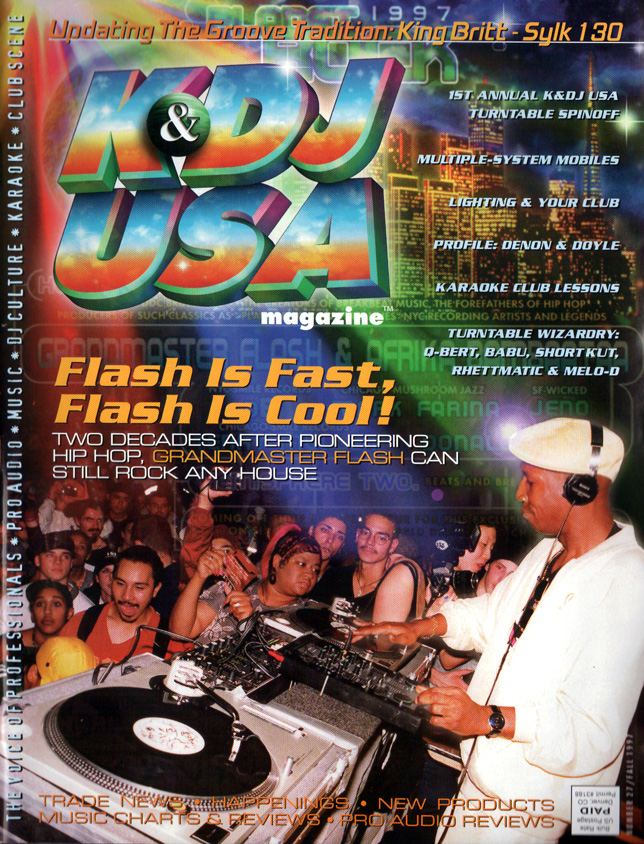 Karaoke & DJ USA Magazine
In the fall of 1997, the last issue of Karaoke & DJ USA Magazine was released. In many ways, it had helped chart a path for the Digital Entertainment Revolution that continues to rock the world today.
With a growing pool of super-qualified professionals, resourceful contributors and eager sponsors onboard, the magazine's extended reach and coverage of key industry developments, in-depth reports, articles, reviews and an unwavering support of independent operators made it a unique phenomenon among music journals in the mid-1990s. Sadly, an unexpected development caused the early demise of this upstart-turned-juggernaught …just as it was about to peak.
The story of this ground-breaking magazine – from a small newsprint club handout to the powerhouse glossy color trade publication it became to the blockbuster mass-distribution entertainment newsstand magazine it was on the verge of becoming – and the changes it promoted in the Karaoke, DJ and Nightclub industries, is the subject of a forthcoming book.
And the Beat goes on . . .
This quarterly, ever-evolving and expanding publication broke new ground with every issue, winning awards and reaching an estimated 100,000 readers annually. Every jam-packed issue was eagerly anticipated by thousands of lucky readers who received it free of charge. While the magazine itself has been out of print for roughly twenty years, the content it delivered continues to ring true in a variety of ways even now, and effectively documents an explosive quantum leap in these industries during the 1990s. Along with making some back issues available (see below), we will be adding useful features, interviews and media pulled from this treasure trove of material here over time. Suggestions welcome!
Rare Back Issues for Collectors . . .
We have limited supplies of the following top ten distinctively oversized editions shown below. New, expanded content details help you make your selections. Take advantage of reduced pricing and combined shipping for these rare limited collector's items while supplies last!