Ben's Rules For Cool Karaoke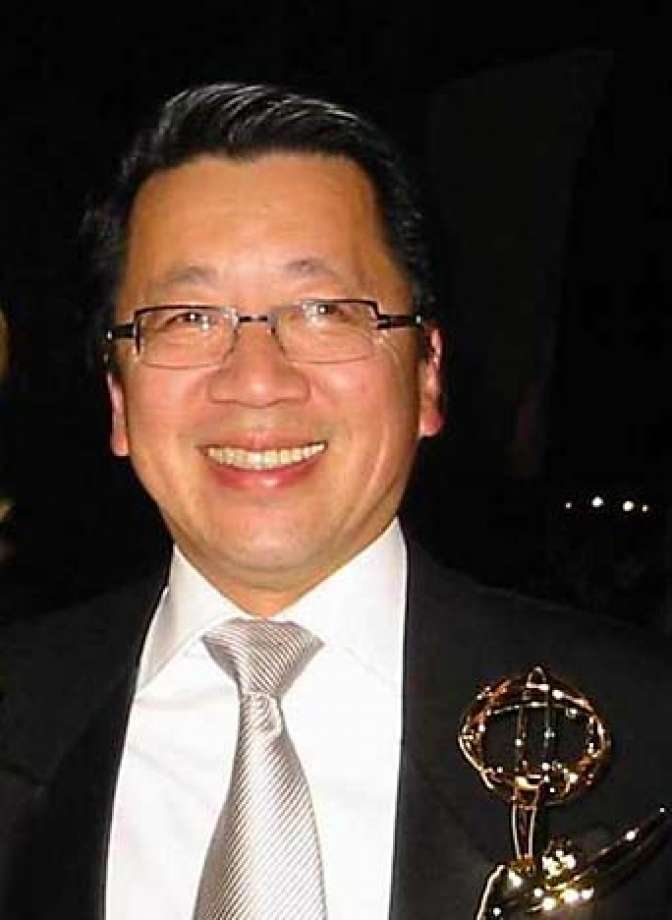 Ben was a DJ at free-form KSAN in the '70s, while also writing and editing at Rolling Stone (you may remember Ben from the movie "Almost Famous"). He also hosted Fog City Radio on KQED, authored "The Hits Just Keep On Coming: The History of Top 40 Radio" (Backbeat Books, 1998) and wrote Radio Waves — among other things — as a staff writer for The Chronicle in the '80s and early '90s. While managing editor of GAVIN (a radio and recording industry magazine), we were lucky enough to also have Ben as a contributor and editor at Karaoke USA Magazine.

Photo: Holding his Emmy Award for hosting the Chinese New Year Parade broadcast on KTVU. More info at www.benfongtorres.com


---
by Ben Fong-Torres
K&DJ USA Magazine Edition #27 | Fall, 1997

As In Any Business, Keep The Customer Satisfied
•

DON'T CHARGE CUSTOMERS FOR SINGING.
•

BE SURE YOUR KJ HAS A ROTATION SYSTEM THAT'S FAIR TO ALL SINGERS.
•

THE KJ SHOULD NOT ONLY KNOW HOW TO OPERATE THE SYSTEM, BUT LISTEN TO THE SOUND MIX AND MAKE NECESSARY ADJUSTMENTS.
•

THE KJ SHOULD BE THERE TO SPOTLIGHT THE CUSTOMERS. THEY SHOULD SING ONLY WHEN AUDIENCE PARTICIPATION IS LOW, OR WHEN INVITED BY SINGERS TO JOIN IN.
•

A KJ SHOULD BE HIRED FOR PERSONALITY AND ENTERTAINMENT VALUE AS WELL AS FOR ABILITY TO PLAY DISCS. ENCOURAGE YOURS TO GET AWAY FROM ROUTINE ANNOUNCEMENTS.
•

EQUIPMENT SHOULD BE CHECKED REGULARLY AND, WHEN FAULTY, REPAIRED PRONTO. KJS AND CLUB OWNERS SHOULD HAVE EXTRA CORDS, BATTERIES, AND OTHER SUPPLIES ON HAND.
•

KARAOKE SHOULD HAVE ITS OWN DEFINED SPOT WITHIN A BAR OR RESTAURANT.
•

AVOID THE ASIAN SYSTEM OF KARAOKE. IT WORKS FINE THERE, BUT HERE, WE WANT TO SEE AN ACTUAL KJ WHO CALLS SINGERS UP BY NAME AND PAYS ATTENTION TO THEM.


Originally published in Karaoke & DJ USA Magazine #27